FREE DELIVERY ON ORDERS OVER £70.00
Available for nationwide delivery or click and collect.
Our Shops
Bring nature into your home
House plants and cut flowers are natural mood enhancers and improve indoor air quality by naturally filtering polluted air. We hand pick easy to care for plants and will teach you how to look after them at home. In our East Dulwich and Deptford stores we offer a free potting service and will match your plant with a suitable pot or planter. To compliment our plants, we stock a range of lifestyle and natural spa products by brands including House Doctor, Aesop, L:A Bruket, Ian Snow and Nkuku. Come and visit us in store in East Dulwich or Deptford and discover the joy plants can bring to your home.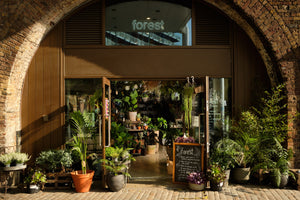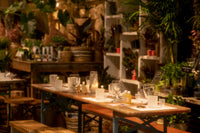 Workshops
We hold monthly classes in our Deptford store teaching basic flower arranging skills, terrarium building, and wreath making. We also invite guest makers and creatives to hold classes in macrame, candle making, urban gardening and much more... Visit our workshops page for details of future events.